ATHLETIC DIRECTOR JASON LANHAM RECEIVES AWARDS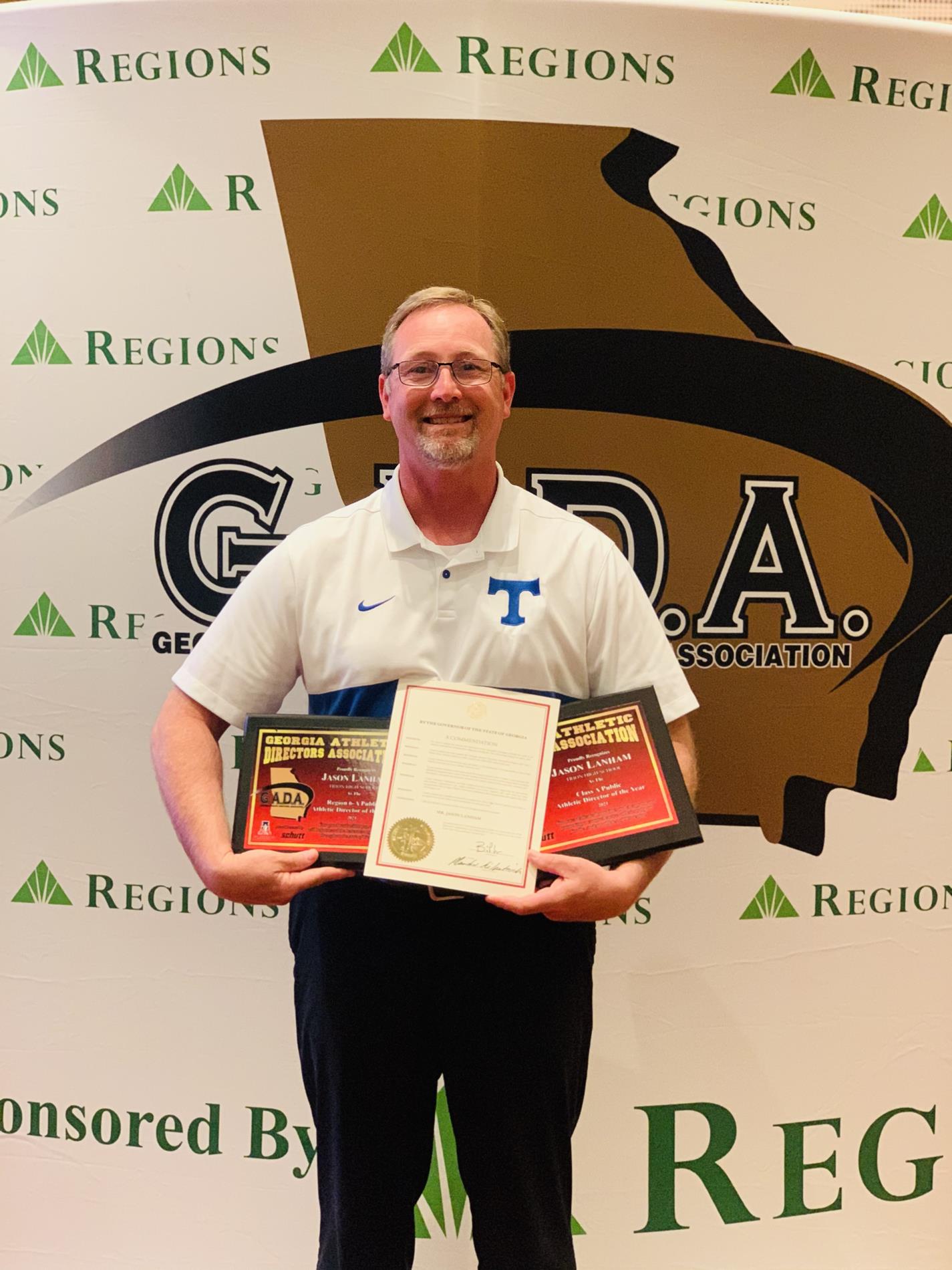 ---
In early June, Trion High School Athletic Director Jason Lanham was named The Georgia Athletic Directors Association Region and Class A Public State Athletic Director of the Year for the 2020-2021 school year. Lanham's accomplishments were acknowledged and recognized at a banquet, where he was presented with said award.
Jason Lanham, more commonly called in the Trion High School hallways as "Coach Lanham" has made many changes and improvements to the athletic departments at Trion. Coach Lanham, who has been Athletic Director for several years, has reconstructed the Bulldog Athletic Club so that it is more beneficial for all high school sports teams. He has also worked with our nutrition department to develop Snackletics, which provides student athletes with snacks before and after sport events.
Coach Lanham has achieved all of this while also acting as the head coach of the Lady Bulldog Softball team. The Lady Bulldogs are consistently a very talented team filled with hard working students both in the classroom and on the field.
We are so proud of the work that Coach Lanham has done to improve all student athletes' high school athletic career. Throughout the years, it has become evident that Coach Lanham cares for all student athletes, and Trion High School could not be more appreciative of his efforts.