Gracie Canada Cheerleader of the Year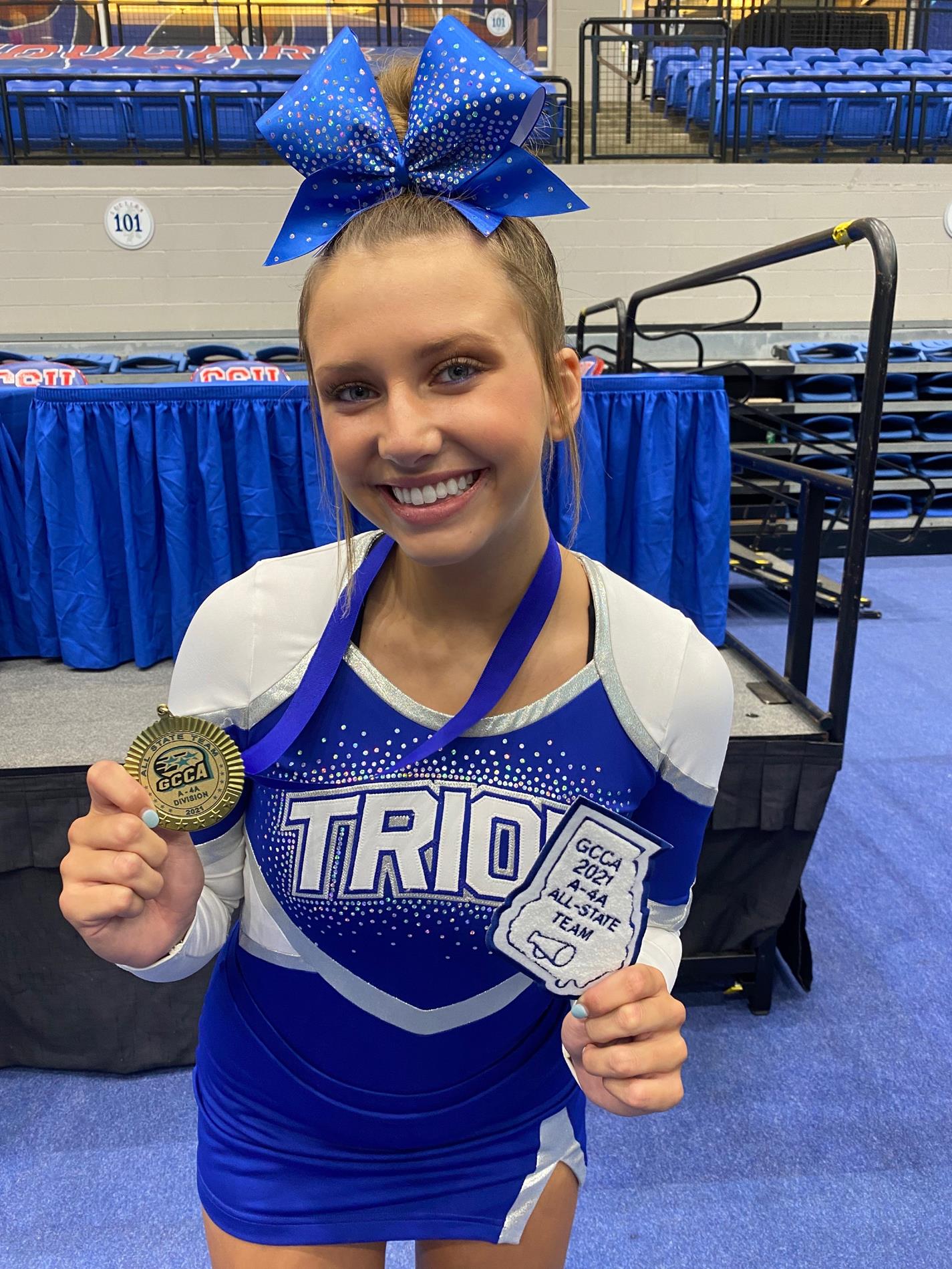 ---
Only sixteen cheerleaders in the entire state of Georgia made the All-State Cheerleading team, and Trion's very own senior, Gracie Canada, was one of them.
Almost 200 girls across the state tried out for one of these elite positions. The competition was narrowed down to 30 girls to go compete at Columbus for the final spots.
To even make it to Columbus, Gracie had to showcase other skills in addition to cheerleading. She had to have a GPA of 3.5, be involved in many clubs, and have volunteered in some way to benefit others. She also had to write an essay about how cheerleading has had a positive impact on her life and how she will be able to use that in her future.
Once she made it to the top 30 at Columbus, she had an interview that weighted 25% of the final outcome. During the competition Gracie was assisted by 3 teammates from Trion for the stunting portion, but primarily took the floor by herself.
Gracie said that the experience of performing by herself was very unique but she felt a lot more pressure than the average competition. She commented, "It was a true honor to have been selected to the top 16 all-state team. Over 100 girls tried out for this position, and to know that I was one of the few that made it means a lot to me, especially since my cheering wasn't the only thing that got me there." She added, "The work I put into getting good grades and staying involved pays off when things like this come around."
Gracie was accompanied to Columbus by family, teammates, and her cheer coaches Kayla Willingham and Hayley Tanner.
Coach Willingham commented, "We are so proud of Gracie for her performance Saturday because she effortlessly showcased her elite talent, but we are most proud of her humble character and the leadership she shows every day. She represented Trion very well!"
Coach Tanner added, "I couldn't be more proud of Gracie. She represented our school so well on and off the mat."