Aladdin Jr.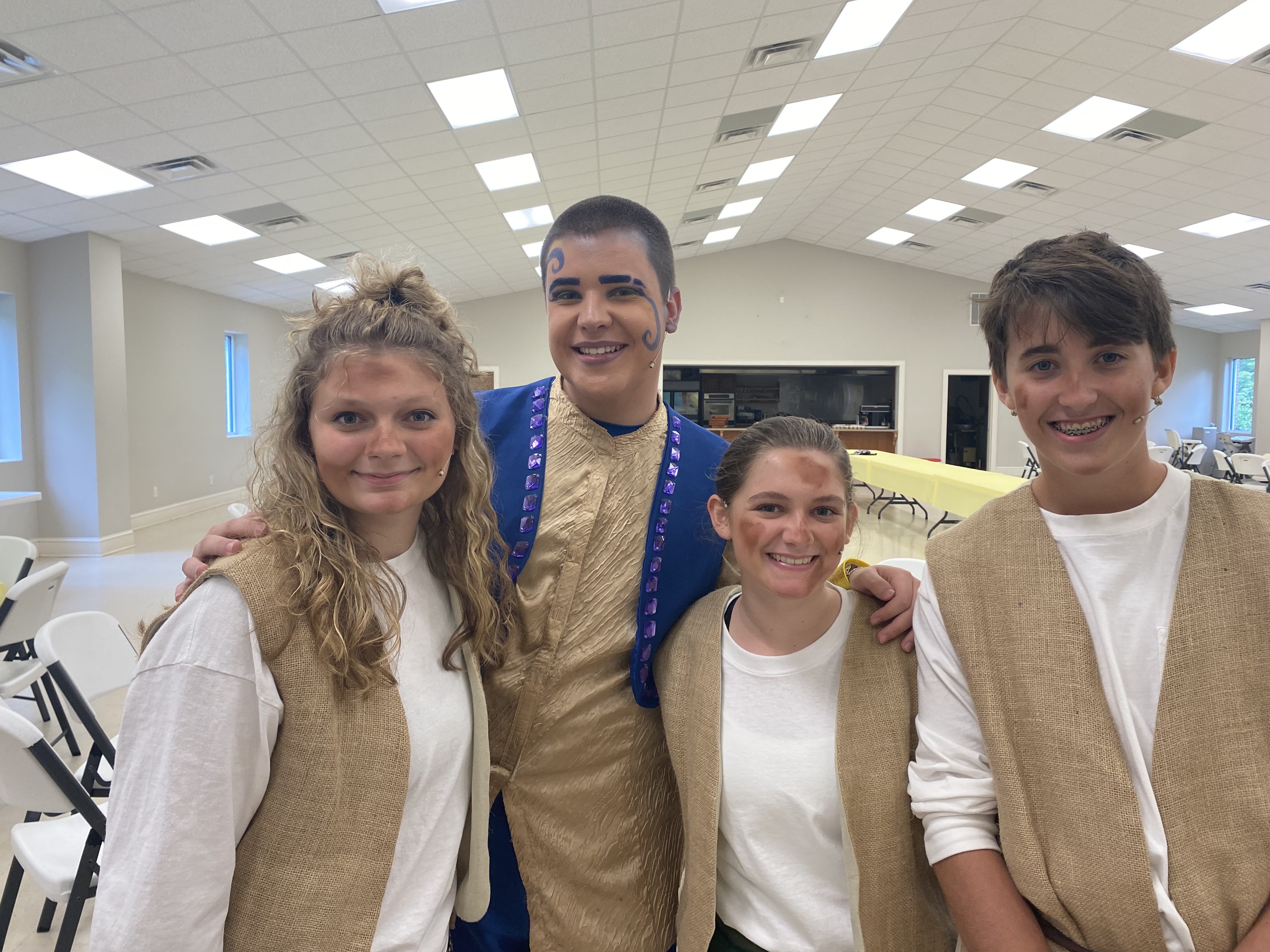 ---
On Thursday, August 12, Chattooga Curtain Call held three magical performances of Aladdin Jr., directed by Tina Lee, at Summerville First Baptist Church for several schools and grade levels from all over the county. Students who participated in the show were excused from school to perform, or if needed to help out.
Several grade levels from Trion took a field trip to see Aladdin Jr., and several students from Trion High School received major roles in the show. Senior Isaiah Sargent as Genie and freshmen Brianne Gill as Jasmine and Dalton Kendall as Aladdin's loyal best friend, Omar. Paige Minter was also excused from school to help out with sound and makeup. Chattooga Curtain Call appreciates their hard work and dedication to bring this whimsical musical to life. While many Trion students were a part of the cast, many schools in the Chattooga County area and beyond were represented in Aladdin Jr.
Chattooga Curtain Call performed two additional shows on July 31. The first show was held for free at 3 p.m. for the family and friends of the cast. The second show was held at 6 p.m. for $5 a ticket, for people from the county to go and enjoy the show.
Chattooga County has a lot of talent within its small perimeter, and much of it is yet to be discovered, so put on your winter coats because next summer Chattooga Curtain Call will be performing Frozen Jr.!