PRIDE OF TRION BAND SHOWS OUT AT HALFTIME FOR SENIOR NIGHT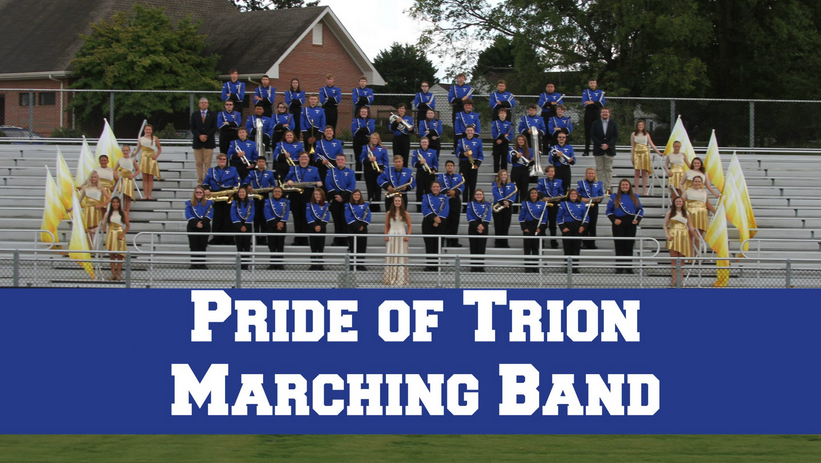 ---
PRIDE OF TRION BAND SHOWS OUT AT HALFTIME FOR SENIOR NIGHT
BY:JESSE WHITED
The Pride of Trion Marching Bulldogs played on Friday, September 25th, Senior Night, to show off their performance and make their fans and parents proud.
The band started with their opener "Havana Express." Right after that, each senior was called out individually in a single file line where everyone could see and cheer them on.
All of the senior band members were wearing different hats to separate them from the rest of the band. Some serious and others not so much. After their recognition, they went back to their last spot and went on with their show.
During the 3rd quarter, each senior was given a gift from their section as an appreciation for their hard work and dedication and/or a cherished memory of that person and senior.
The night was filled with many emotions for those in the band: Laughs, tears, etc,. From my personal point of view of the night, I will always remember the moments I share with the people that I call my family.